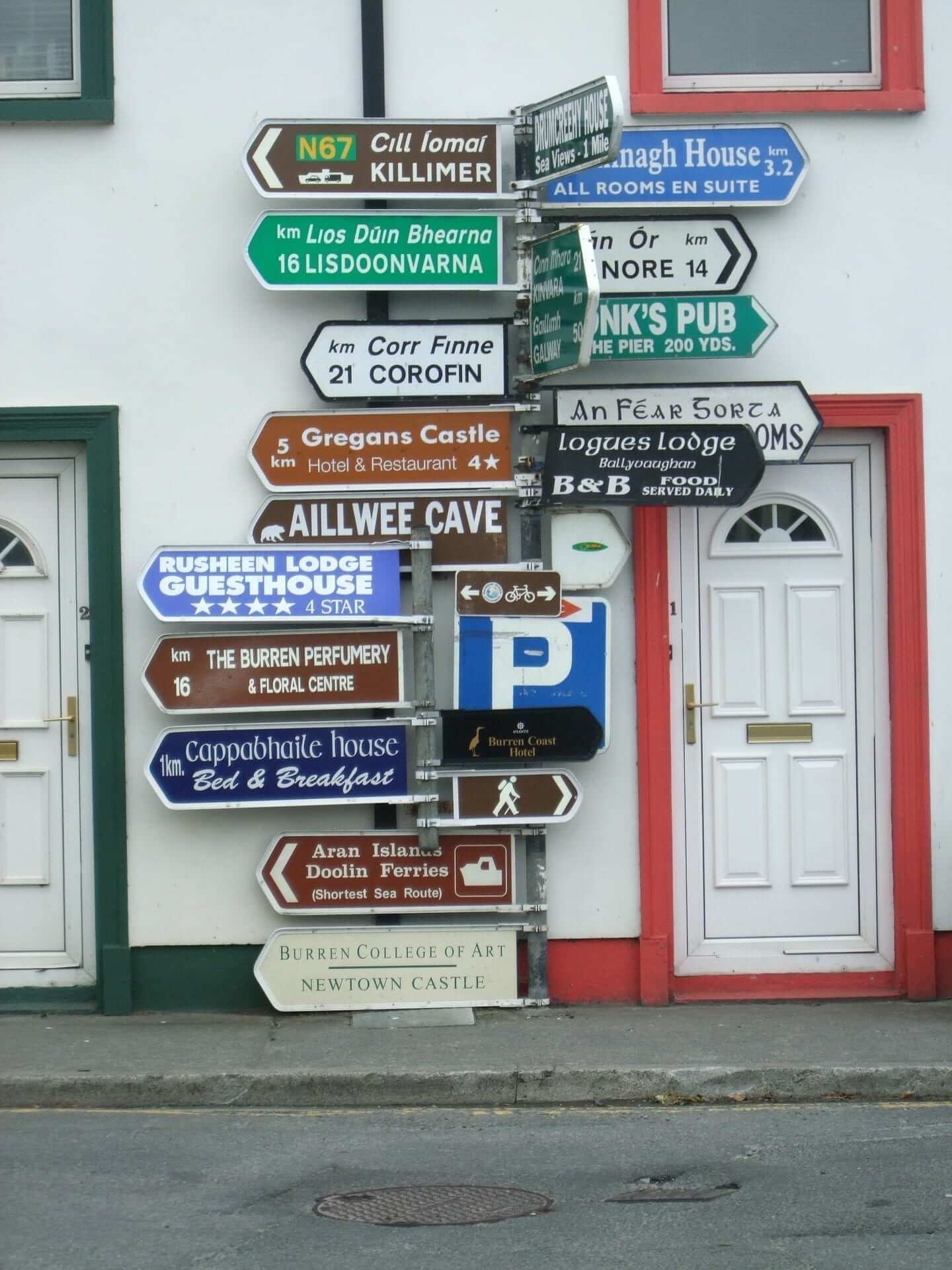 Irish Placenames Database for Irish Translators
Looking for the Irish Translation for a place in Ireland?
If you're looking to get an official Irish placenames translation the best resource to use is https://www.loganim.ie
The Placenames Database of Ireland was created by Fiontar & Scoil na Gaeilge in collaboration with The Placenames Branch (Department of Culture, Heritage and the Gaeltacht).
It contains over 100,000 entries covering irish placenames for every town and village in Ireland. This is the official government database for all names.It also gives details of other Irish term databases as well such as http://www.tearma.ie
Did you know we translate a lot into Irish?
Irish is one of the top languages we translate into. We translate for many government departments and state agencies into Irish, and many other languages. Our teams translate into the Caighedean Oifigiul so you know you're in safe hands.
Irish can be a challenging language and one of our own favorite topics of discussion is the use of the fada. It is interesting to see how often the fada is ommitted by accident or in the wrong place. Some people don't understand that this can change the meaning of the words and sentences completely. We're put together a great table to show you some great fada examples.
Here's one to get you started. Did you know Lon is Blackbird but Lón is Lunch!
So if you're saying…
"Tá me ag dul ar lon" instead of "Tá me ag dul ar lón", you'll be going to the blackbird instead of your lunch.
Advert