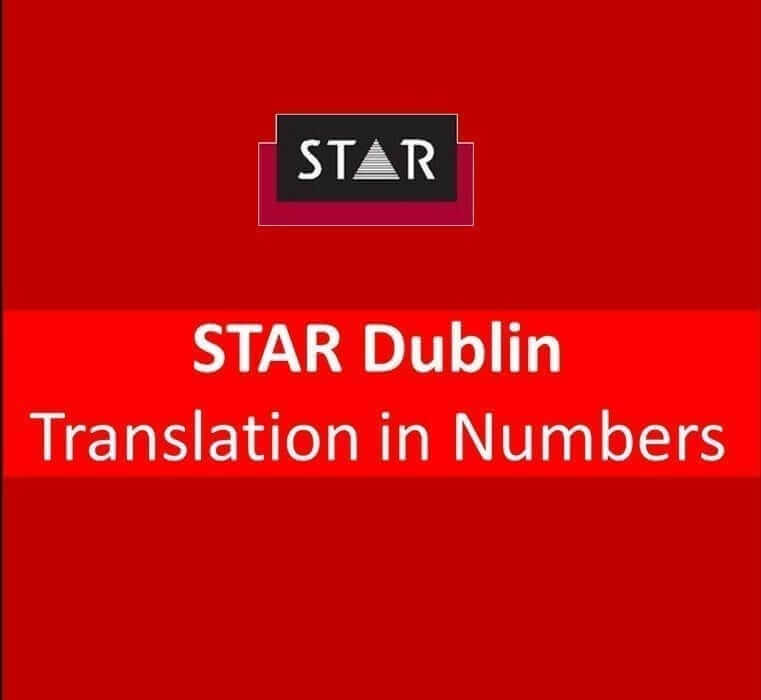 STAR by Numbers 2013
At the start of the year, we take a look back at our results for the previous year with STAR by numbers 2013. Last year was a great year for us showing continuous growth.
Employing over 900 staff in 40 offices worldwide, STAR is one of the world's leading language translation services companies. STAR Translation in Dublin is still growing with 7,683 projects translated into 60 different languages. And that's for 2013 alone.
We want to thank our 960 customers and we're pleased with the confidence you place in us.
With eight services, 1,000 language combinations and quality certifications, we work hard to be the best translation company in the world with which to work. We work hard with our customers to help them do more international business by providing the high-quality translation they require for their business.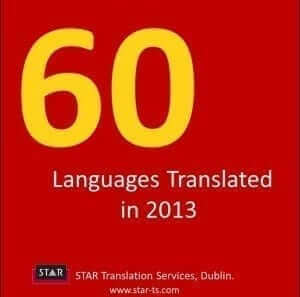 Advert