It's that time of year and STAR is a part of it yet again!
Blog Awards 2014
Our blog has been nominated under the category of Best Blog of an SME 2014. And we've made the long list.
We were also nominated last year. All the team members here at STAR Translation Dublin are delighted to be recognized for our work.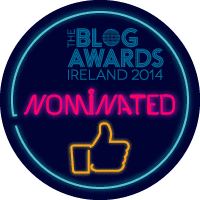 Click on the button to view all the nominations on the long list under Best Blog of an SME. The Best Blog of an SME is sponsored by Digital Training Institute formerly Mediabox.
We enjoy writing fresh and exciting content for our subscribers and followers online. We're actually busy beavering away on a completely new website and blog, so watch out for our new site in mid-August.
Advert