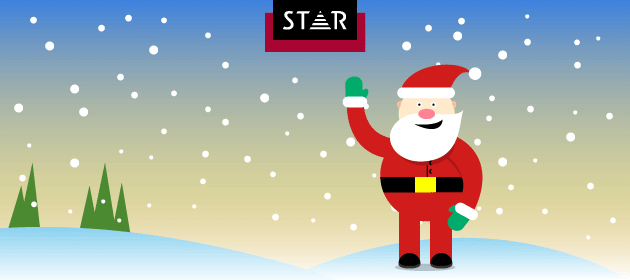 How to Track Santa Claus on Christmas Eve
Christmas is almost upon us! And our thoughts are immediately drawn to the man himself: Santa. But who is he? Where did he come from? And how does he work so quickly?
Santa Claus is known by many names to children throughout the world: Saint Nick, Saint Nicholas, Sinterklaas (in the Netherlands) and Father Christmas. But how much do you really know about him? Aside from his incredibly long and virtually ever-growing list of boys' and girls' names, Mr Claus never seems to age at all.
Where did he come from?
There's no substantial information on Santa's origin, but historians claim that he is approximately 16 centuries old and that he was once referred to as Saint Nicholas, a 4th century Christian priest in the Middle East. Saint Nicholas was well-known for bestowing gifts to the less fortunate: sprinkling them down chimneys and hiding treats in stockings.
Magical Santa
But how does Santa deliver so many presents to all the children around the world in one night? We have always wondered how on earth Santa manages this feat. The guys at NORAD, who track Santa's path on Christmas Eve every year, have speculated that "he does not work within time as we know!" "His whole trip may appear to us as taking only 24 hours, but to Santa it may last days, weeks or even months in standard time!"
Mindboggling, right? This might explain how he appears to move so fast in one night. While he's working away and delivering his gifts as normal, to us he is travelling at speeds we can hardly imagine. NORAD came to the only logical conclusion, "that Santa functions within a different time-space continuum than the rest of us." Despite our best efforts to unravel the enigma of Santa Claus, only he knows! Perhaps that's what makes us adore him even more.
You can track Santa's path on the 24th of December using NORAD's Santa Tracker.
From all the team at STAR Translation, we wish you and yours a Happy Christmas!
Advert