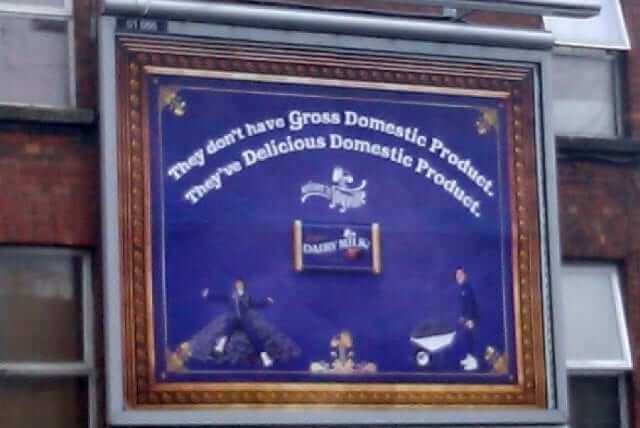 Play on words in humorous Cadbury ad
While driving I came across a great advert from Cadbury, which uses language really well. Or at least, it had a great play on words.
The subject, gross domestic product has two meanings. Are we talking about a horrible product or how much the country makes?
It shows someone was really thinking on this brief. Now the challenge is, 'how would you translate this ad?'
This is one of the hardest jobs for translators. In fairness this advert is probably targeted at the local market, but it's a great example of how sentences can cause confusion very easily during translation.
In translation, there is a process called transcreation, which is used to translate advertisements and marketing material like this. Typically a document is translated and then new adjustments are made afterwards,so the emotion and intent is carried over into the target language.
We also found another good example of a play on words the other day: "Time flies like an arrow", easy to understand, hard to translate.
Do you have any other good examples? Let us know in the comments below.
Advert