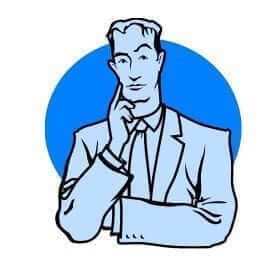 The great linguist, David Crystal
Today, instead of talking about grammar and language, we've dedicated this blog post to write about a linguist. Linguists are the forgotten heroes of language who work in the background lovingly creating, managing and documenting our languages. Today we focus on David Crystal.
David Crystal is a famous linguist from North Wales, but is also known as a writer, editor, lecturer and broadcaster. He was born in Lisburn, Northern Ireland in 1941.
A specialist in English language studies, David Crystal published his first book in 1964. He worked on such subjects as intonation, stylistics and in the application of linguistics to religious, educational and clinical contexts.
Two of his most famous books are encyclopaedia that he prepared for Cambridge University Press, The Cambridge Encyclopaedia of Language and The Cambridge Encyclopaedia of the English Language.
He was founder-editor of the Journal of Child Language, Child Language Teaching and Therapy, and Linguistics Abstracts and has been a consultant, contributor and presenter on several radio and television programmes and series.
David Crystal is currently patron of the International Association of Teachers of English as a Foreign Language (IATEFL) and the Association for Language Learning (ALL), president of the UK National Literacy Association and an Honorary Professor of Linguistics at the University of Bangor, Wales.
You can learn more on the official David Crystal website. We've learnt a great deal about linguistics and languages through him.
Advert