International SEO and Impact of Stock Images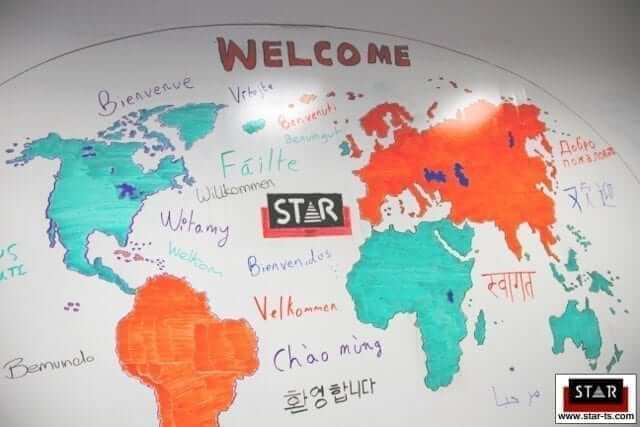 At last our new offices are finished and the team have moved in. We're absolutely delighted with our new Smart Wall Paint wall. The new wall will help us with our ad hoc meetings – tracking our project figures.
Damian Scattergood, STAR's Managing Director and Denise Doran Marketing Director of Smart Wall Paint had some fun at the opening of the new office.
"It's great to see a big welcome to the new wall in so many languages and it has been put to good use already by STAR's sales team", said Denise Doran.
"The addition of the new wall means our teams can be more creative in defining strategy with on the spot meetings", added Damian Scattergood, STAR's MD.
STAR Translation in Dublin has seen significant growth this year and now employs some 17 people.
The addition of the new office means the team has room for further expansion into 2014. The team provides translation services into 44 languages for customers in Ireland, the United Kingdom and the United States. They specialize in document translation services and website globalization and localization.
Smart Wall Paint is a one-coat, paint-on whiteboard. It transforms any smooth surface into a whiteboard with just one application. Smart Wall Paint is now Smarter Surfaces.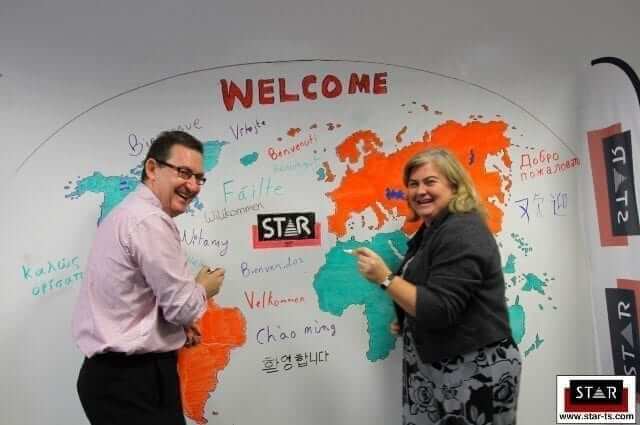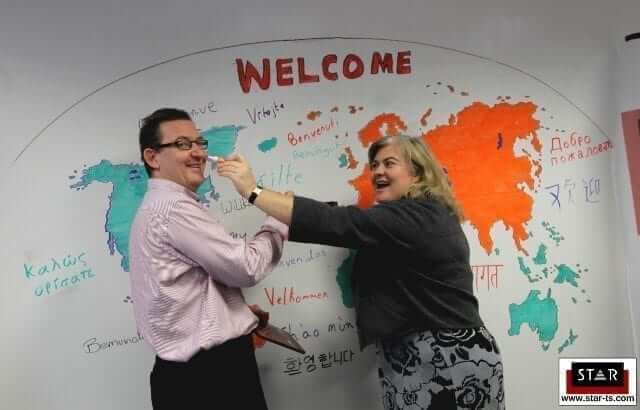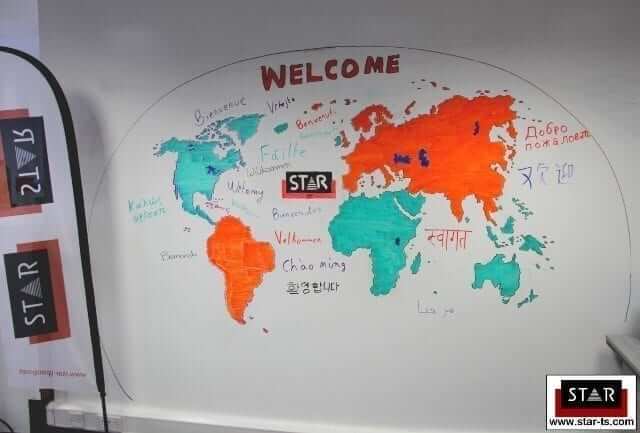 Advert