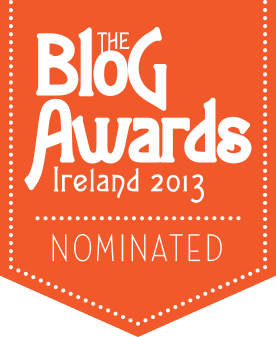 Nominated in the Blog Awards Ireland 2013
Thanks to all our readers this year. We're delighted to tell you we've been nominated again this year for the Irish Blog Awards.
The Blog Awards Ireland take place every year, celebrating all the cool blogging in Ireland. This competition is divided into 30 blog categories. Our blog is nominated for the Best Blog of an SME Business category.
Two important deadlines:
The 8th of September is the first date when we will discover the shortlist of 30 SMEs
The best blogger will be awarded on the 12th of October at the Osprey Hotel in Naas
We wish all the other entrants in the various categories the best of luck and may the best blog win!