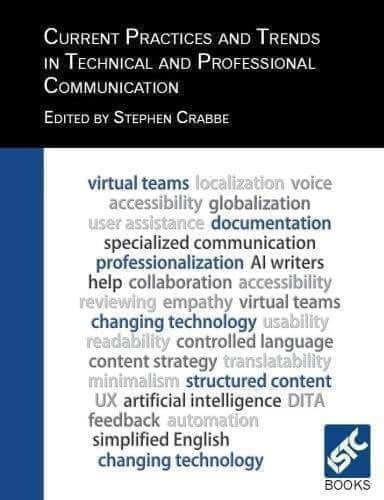 What we're reading today
As today is world author's day we wanted to share with you what we're reading today. Normally technical books are not the most exciting but I wanted to give a shout out to this one as I've found it brilliant.
"Current practices and trends in Technical and Professional Communication" from ISTC Books does exactly what the title says. It is a collection of papers from a number of technical authors around the globe discussing what they are working on and the systems they are using. Its clear, well written and easy to read (as it should be coming from technical authors).
If you're new to some of the technology/processes like DITA/Plain English(SEC 1998) or ASD-STE100 there are some great explanations and comparisons in the case for ASD-STE100 written by Mike Unwalla and Ciaran Dodd. There is a big difference between "Short sentences" and "Short Procedural text" for example.
Solid Writing reduces the cost for translation services. Clear text is easy to understand and translate.
Andy Healey writes about how to "write for UI". He gives examples of how to use images with appropriate limited text for easier understanding. There is a balance between grammar, tone and terminology to achieve compliance with readability standards.
If you're DITA focused Chapter 10 is for you; focused on "The Development of DITA XML and the need for effective content re-use" by  Keith Schengili-Roberts.
Keith discusses
the background of DITA
some of the tools for content creation and editing
DITA 2.0
Lightweight DITA
Overall the book is very well balanced giving pro's and con's of various systems. It gives clear examples that are easily understood and actionable.
If you're writing for a global audience this is a must read.
You can purchase the book on Amazon here:
https://www.amazon.com/Current-Practices-Technical-Professional-Communication/dp/0950645990
Best book I've read in ages. Well done to the team in the ISTC. http://www.istc.org.uk/
Damian Scattergood
Managing Director
STAR Translation Services
Advert