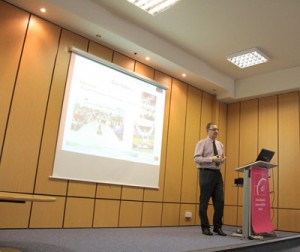 Welcoming Students from Université Lille 3 to STAR
On Wednesday 12th of February, 17 students and their teacher of the Specialized Translation (multilingual) Master's course paid a visit to our headquarters in Dublin, as part of welcoming tour. There is the prospect that some of the students from the visit will return to fulfill an internship and gain valuable work experience in their chosen field, i.e. specialized translation. Our director at STAR Translation Services, Damian Scattergood personally welcomed the French students to our business campus. The aim of the visit was to enlighten new professionals of the translation industry and also show them how STAR goes about its daily routine. Students from the university were invited to present their course and all its modules, discussing key subjects such as globalization, which is necessary in today's market sectors as more and more translations are required for a merging world. Internship experience is important for these students; STAR offers them the chance to grow and to enable them to become more visible to prospective employers in the future.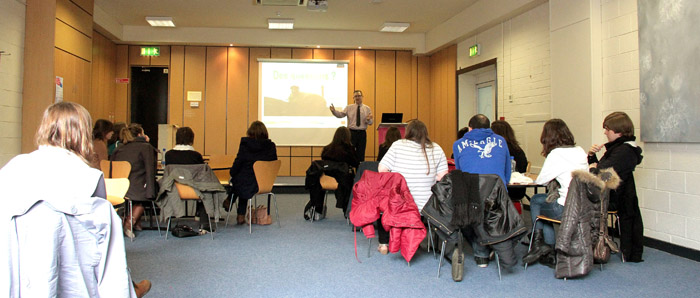 STAR and Lille University
STAR, in co-operation with the University of Lille 3, allows students to realise their potential. Lille students asked questions to the staff at STAR on translation project management services. These students will either become professional translators, project managers or localization engineers in the translation industry. Vital work experience offered by STAR will ensure that some of these young professionals will choose which career suits them the best. Damian introduced our visitors to STAR with an in-depth presentation of the company and discussed:
its market sectors
translation technology
globalization techniques
STAR's main customers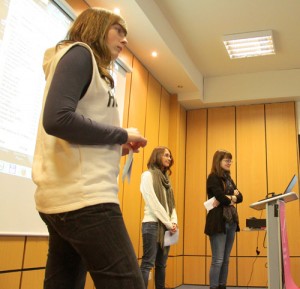 Opportunities like this one will strengthen ties between STAR and potential in-country translators. Some of our visitors may become translators having been introduced to STAR and may become future translation employees. Since all our translators are native speakers, we aim to develop a long-term relationship with them. Other topics discussed were STAR's professional background and its certifications: ISO 9001:2008. ISO 9001 recognizes us as a certified translation provider. This is a guarantee that the processes we use provide an effective service for our customers.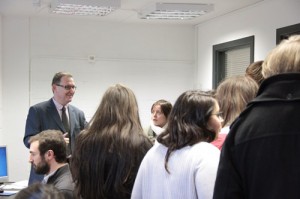 After a healthy presentation and talk, our visitors were given a guided tour of the STAR offices and a chance to meet our employees. Our managing director Damian was once again answering questions asked by teachers and students alike. Areas covered in the tour were the sales office, the production offices and a formal greeting from our director Paul Quigley. A big thank you to all the Master's students from the Specialized Translation (multilingual) course at Lille 3 University.
Advert