Did you know you can type words with your Calculator?
Something for the fun language/techies out there. It's an old childrens game that you can make up words with your calculator. I used to spend time as a kid playing with this. So I decided to really pimp it up for 2013. Here's the calculator alphabet and a selection of words you can try in 3 different languages.
How to write words with your calculator. Download the PDF Here: calculator_spelling

Can you think of any more?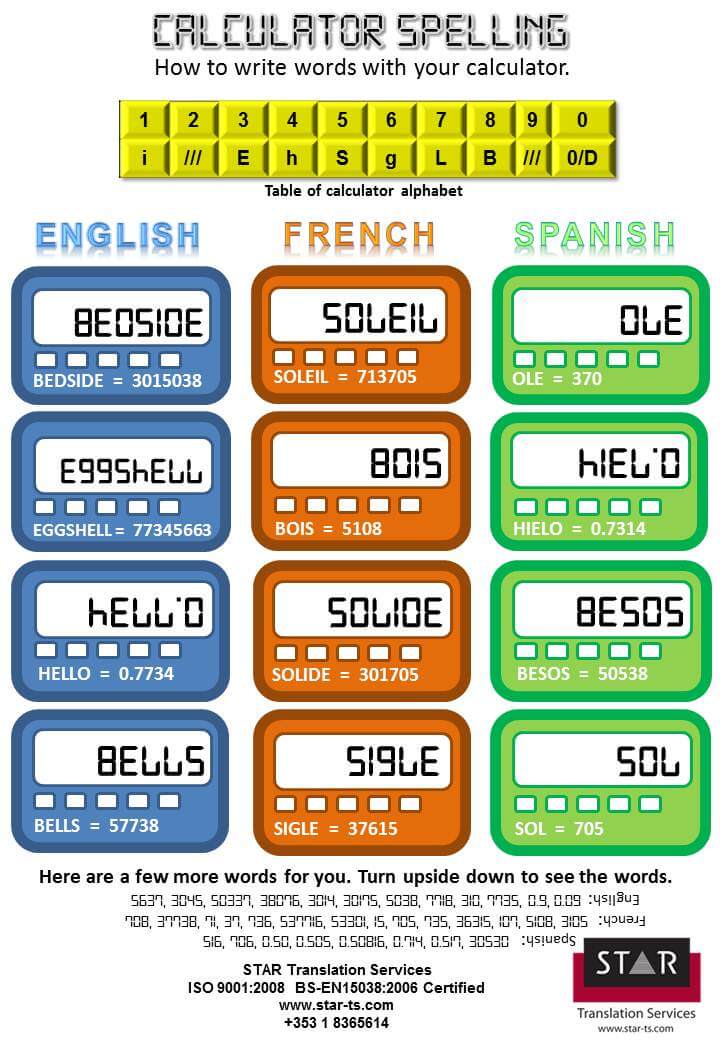 Calculator Spelling in Different Languages
http://www.star-ts.com/wp-content/uploads/2016/04/star-logo-5-segments_v2.png
0
0
Star Translation
http://www.star-ts.com/wp-content/uploads/2016/04/star-logo-5-segments_v2.png
Star Translation
2013-02-08 11:06:38
2015-09-16 10:40:39
Calculator Spelling in Different Languages