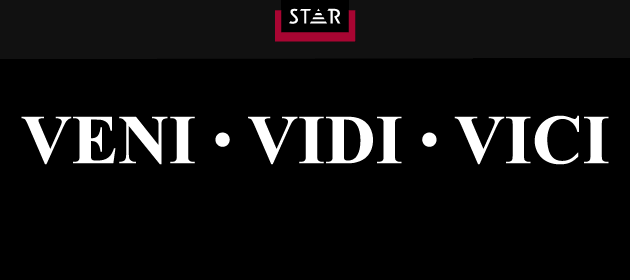 Veni, Vidi, Vici in Irish
Veni, vidi, vici was coined by Julius Caesar in 47 BC. The classical phrase was noted in a letter to the Roman Senate, and is undoubtedly one of the most famous sayings of our time. It literally means 'I came; I saw; I conquered'.
These words were amazingly strong at the time, capturing a complete lifetime in a single sentence.
Today, for the first time, I saw a runner with the Irish translation of this on his t-shirt: "Tháinig mé; chonaic mé, bhuaigh mé."
Truly brilliant to see this! And what a surprise as it brought home a new outlook on our language, Irish being used in a powerfully motivational way.
Well done, whoever thought of it.
How do you say 'veni, vidi, vici' in your language?
Advert