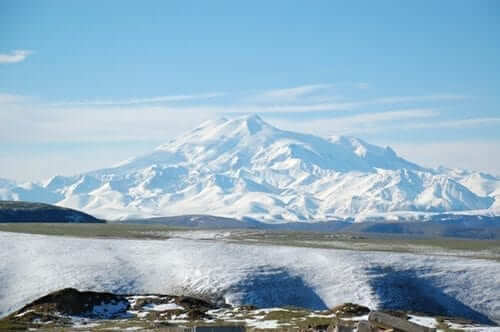 10 Oldest Languages in Use Today
It is almost impossible to judge how old one language is from another. The evolution of language is virtually similar to biological evolution; like evolution, changes to a language happen minutely over the course of generations. However, there is no clearly discernible difference between one language and the next language, from which a language derived.
Despite this, each of the ten languages listed are considerably ancient yet still spoken today. Each with an intriguing history that differentiates it from a multitude of others.
Those 10 Ancient Languages
Hebrew

The Hebrew language is an interesting case on this list: it fell out of common usage circa 400 CE. Yet it remained preserved as a liturgical language for Jews around the world. The rise of Zionism in the 19th and 20th centuries revived the language until it became the official language of Israel. Hebrew speakers can fully understand the Old Testament in its original writings.

Tamil

Spoken by circa 78 million people, Tamil is officially recognized as a language of India, Sri Lanka and Singapore. This classical language has survived the ages. Dating back to the third century BCE, and still in continuous use today.

Lithuanian

Lithuanian, like most European languages, is Indo-European in origin. This group divided up c.3500 BCE. The most fascinating feature of Lithuanian is that it retained the sounds and grammar of its Proto-Indo-European ancestor, unlike that of its cousins.

Farsi

Mainly spoken in Iran, Afghanistan and Tajikistan, Farsi is actually Persian, a direct descendant of Old Persian. Modern Persian first appeared circa 800 CE. Farsi speakers could quite easily read ancient texts in Persian with relative ease, more fluently than English speakers can read Shakespeare!
Ones you wouldn't consider ancient
Icelandic

The Scandinavian language Icelandic is an Indo-European language from the North Germanic branch. This ancient language of the Norse peoples developed quite conservatively over the centuries. Amazingly, Icelanders can read their ancient sagas as if they were written yesterday.

Macedonian

This Slavic language belongs to the same family as Russian, Polish, Czech and Croatian. The Slavic language family is relatively young as far as languages are concerned and only split from Proto-Slavic, pre-ninth century CE.

Basque

The Basque language is a linguistic mystery. Spoken in regions that stretch across both France and Spain; it's also unrelated to the Romance language family. The only explanation to explain it thus far, is that it existed long before the Romans arrived with the Latin they had spoken that subsequently developed into French and Spanish.

Finnish

The Finnish language is a member of the Finno-Ugric family which includes Estonian, Hungarian and several languages in minority groups across Siberia. Written down in the 16th century, its history is long. Interestingly, Finnish has many loanwords still in usage from Old Germanic and Gothic (those two languages do not exist today).

Georgian

Georgian is spoken in Armenia, Azerbaijan and Georgia, originating from the Caucasus region, the frontier between Europe and Asia. It's part of the Kartvelian language family and unlike any other in the world. Although its alphabet is thought to be adapted from Aramaic.
Last but not least
Irish Gaelic

A minority of people in Ireland speak Irish (Gaeilge) today, but its history is long and artistic. A member of the Celtic branch of Indo-European languages, it existed long before the Germanic influences of Norse, Anglo-Saxon and Frisian landed on the British Isles. Scottish Gaelic and Manx derived from Irish Gaelic through migration. With the oldest vernacular of any language in Western Europe, the ancient Irish chose to write their manuscripts in Gaelic rather than the common Latin, at that time.
Advert