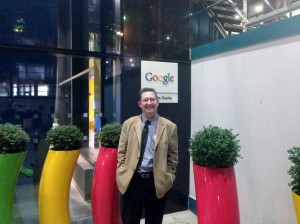 Mergers and Acquisitions: Strategies for Technology
Recently we had the good fortune of being invited to the Google EMEA offices in Barrow Street, Dublin to hear from Pagemill Partners on exit strategies, the investment bankers on current trends in technology M & A (mergers and acquisitions).
Charles Welch and Matt Sasche, Pagemill's managing directors, shared their experience of M & A activity both in the Valley and in Europe over the last few years.
Interestingly, they mentioned that while the media papers report big M & A activity such as Facebook et cetera, the majority of mergers and acquisitions (some 80% plus) isn't public. We only hear about the big deals.
M & A activity is still very strong in the US and continues to grow. Since the beginning of 2007, 92% of M & A transactions have occurred between €10M and €500M.
Interest software and services and application software currently make up over 50% of M & A transactions and 75% of private investments worldwide. This is good news for a lot of Irish startup technology firms.
European equity investment is still very steady compared to US investment. Over the last 3 years, companies backed by the European VA have closed approximately €21B in equity investments. Early stage investments in Europe continue to be strong.
Exit Strategies:
In terms of developing an exit strategy, companies need to consider a number of factors…
What motivates the acquirers?
Higher stock price
Top-line growth
Users
Penetration into new markets
New technology / fill product gaps
Margin improvement
Enable cross-selling / customer synergies
IP Patents
Enhance technical team
What do sellers want and need?
See developed technology succeed in market
Liquidity in a high value exit
Established brand
Greater financial resources
Sales and marketing infrastructure and scale
Broader product portfolio
How do people value companies?
Traditionally, there are a number of core factors that drive M & A valuations:
Participation in a large thriving market
Ability to articulate synergies
Providing business visibility
Disruptive technology (relevant to the market today)
Proper IP protection
Strong financial position
Execution of an effective M & A process at the optimal time!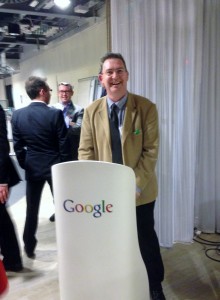 M & A Advice
Charles continued to give specific advice to Irish hi-tech startup companies on M & A (mergers and acquisitions).
A key element is to maintain and leverage local relationships and get on the "Silicon Valley radar" early.
A number of the major internet players are based here in Ireland: Google, Facebook, LinkedIn, Twitter, Dropbox, Amazon and eBay. Therefore you should start working on relationships with them now. They are local. This makes them easy to contact and start building contacts with. "It is useful to place Silicon Valley into your plan. Having an office there also helps",  Charles stated. It's important for investors to be able to engage with you. Having an office that's located in close proximity to theirs allows them to see you in action. If you happen to have a small team in the US, that can really help a lot. It also shows commitment to the market.
Partnership
An easy way to start building a relationship is through partnering; a number of big M & A deals happened as a result of this process over the last few years. It allows a partner to try before they buy. If the company sees the deal working they are more likely to invest heavily in it to make it happen and for it to grow faster. Remember, they are after scale.
Charles also warned tech start ups to be wary of the "I want to be bought and not sold" mantra.
Many technology acquirers are more reactive than proactive. Whilst they have a shopping list of targets to acquire, nothing happens without some form of external catalyst (i.e. the partnering business getting involved). Be proactive, to kickstart deals. Taking a proactive approach can increase the value of your deal.
Charles is the managing director of Pagemill Partners. They are investment bankers that specialise in mergers and acquisitions. If you want to contact him to learn more about Pagemill Partners, or want to sell your hi-tech company, he can be reached at the following details.
Pagemill Partners
1950 University Avenue, Suite 400, East Palo Alto, California 94303, United States • Phone: +1 650 354 0000
Visit PMIB for more information
Advert