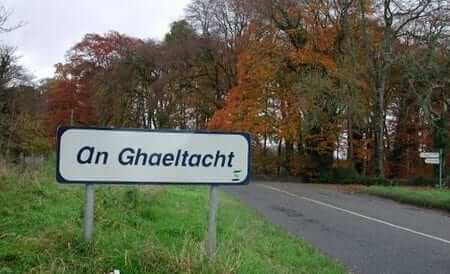 Gaeltacht community anger over names in English
In a 2015 annual report by the Irish Language Commissioner, the highest number of complaints under the new Eircode postal system related to the translation of place names in the Gaeltacht region.
Rónán Ó Domhnaill, head of the office of An Coimisnéir Teanga expressed that he was not surprised at the level of anger in the Gaeltacht communities. More than 70 complaints were noted in the report. All complaints related to the English translation of Irish names and addresses without any Irish version.
Conradh na Gaeilge, the Irish language group, stated that up to 50,000 household in the Gaeltacht area are affected by the new system and called on the department to amend it.
Rónán Ó Domhnaill also reported that the Department of Communications had 'breached a statutory language obligation during the rollout of the postcodes – Eircode'.
Irish Proficiency
As of today's report, there is a reluctance on behalf of certain government departments to identify jobs requiring a proficiency in the Irish language. Mr Ó Domhnaill stated on the 'serious questions that arise on the State's willingness to provide services of the same standard in both languages'.
Source: RTÉ News
Advert