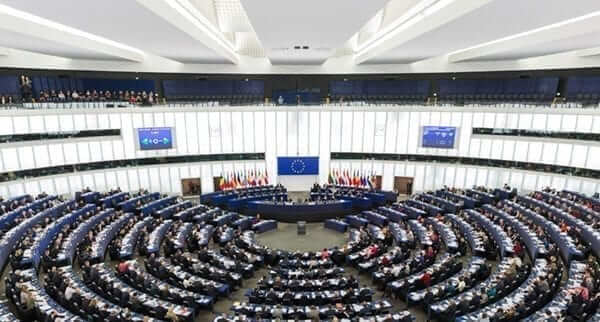 English not official language, MEP warns
According to a senior MEP, English will not be an official EU language after Brexit.
English could lose its status as an official language as apparently no other EU country has English listed as an official language.
Onced Britain leaves the EU, English will be stripped of its status warned Danuta Hübner. Hübner, an economist, is head of the European Parliament's Constitutional Affairs Committee (AFCO).
There are 24 official languages in the EU; the UK identified English as it own official language while Ireland notified Irish and Malta notified Maltese. Both countries also list English as their second official language. However, when Ireland and Malta joined the EU English was already an official language. Therefore both nations opted to list their other official languages instead.
We have a regulation … where every EU country has the right to notify one official language. The Irish have notified Gaelic, and the Maltese have notified Maltese, so you have only the UK notifying English.
Even though English may be removed as an official language, "English is one of the working languages in the European institutions, Hübner commented, adding: "it's actually the dominating language." It's one of the most frequently used by EU civil servants.
If they want to keep English as an official language, the remaining countries would have vote to keep its status unanimously, Hübner noted.
EU Regulations
However, an EU source explained that the regulations governing official languages are themselves subject to more than one translation.
A regulation from 1958 regarding the official languages of the EU, was originally written in French and does not clearly state whether a member country, i.e. Ireland or Malta, can have more than one official language.
Interpretations of the French wording of this body of text concludes that this might be possible, whereas the English version says otherwise.
The regulation states that "if a member state has more than one official language, the language to be used shall, at the request of such state, be governed by the general rules of its law."
According to reports from the Wall Street Journal, 'the Commission has already started using French and German more often in its external communications', after the UK voted to leave the EU last Thursday.
Source: Politico EU