STAR Translation Cloud
Making translation management easy
With STAR Translation Cloud you can manage your translation projects on the cloud. Upload files, receive quotes, start and track projects all from a single location.
Cloud features
Track projects online
Manage terminology
Order new translation
Download translation
Reports: monitor spending and statistics
Professional Cloud Translation
The STAR translation cloud gives our customers the power to manage their translation from a single central location online. In today's busy commercial world you may have multiple translation projects going on simultaneously. Keeping track of all the files being translated can be very time consuming, especially if you're on the road. With STAR's translation cloud we make the process easy for you by bringing all your language assets together.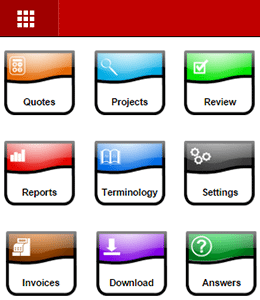 Upload Files Quickly and Securely
Files can be uploaded securely to our translation server using our upload section. Here you get to select the file types, tell us the languages you require and the deadlines you need. You can also add additional information such as notes, special instructions or reference material to help us with the translation.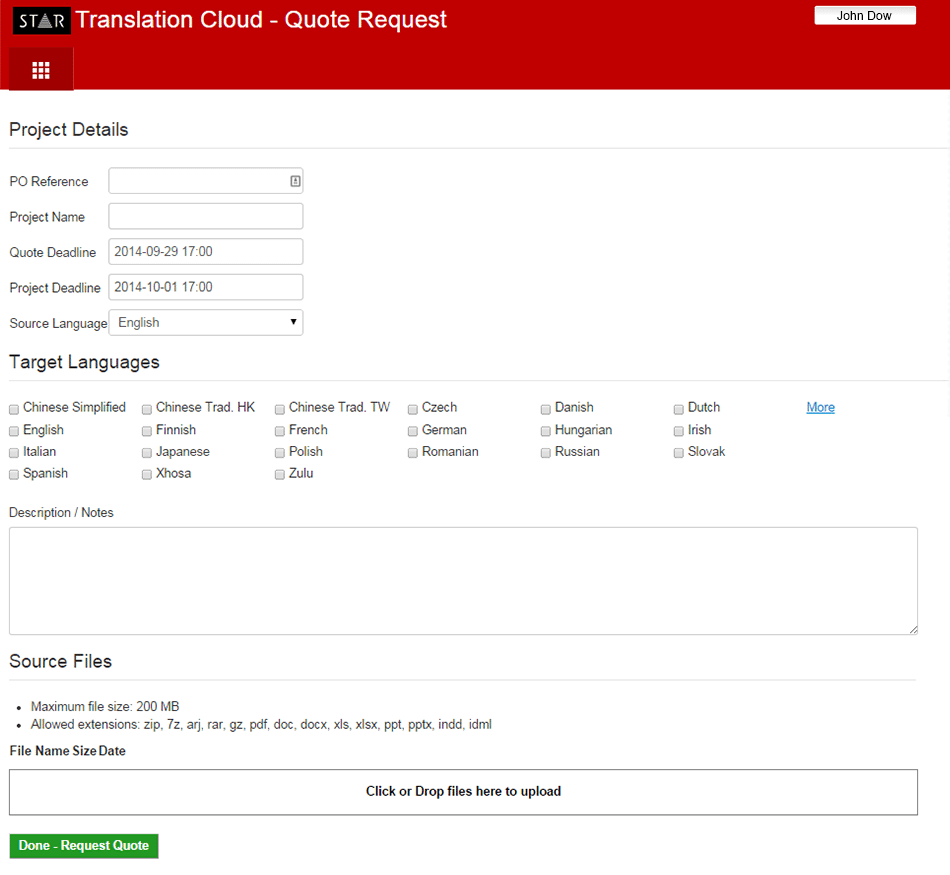 Track your Projects Online
After you've uploaded your files, you will receive a message to inform you that your file has been received, and we will then send you a quote. You can track the status of the project online directly in the cloud. You can also approve the quote for translation which means your projects start immediately.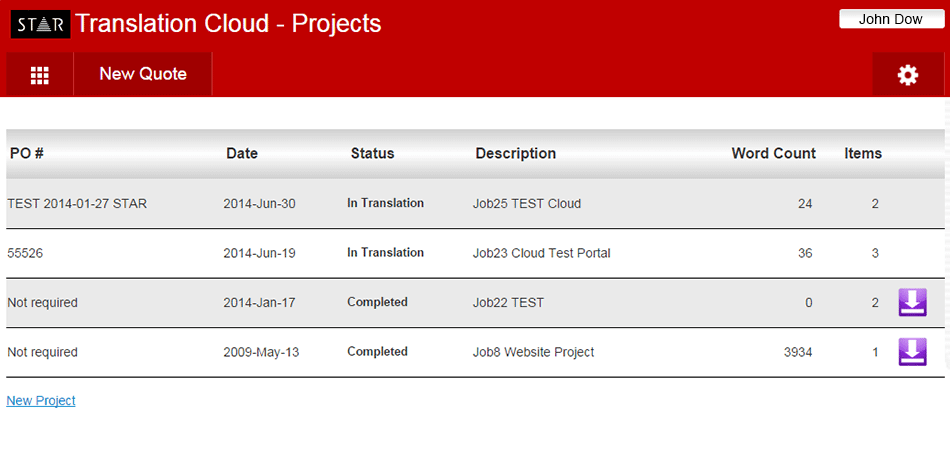 Manage your Terminology in the Cloud
You have the option of managing all your terminology in the cloud with our online glossary / dictionary system. This connects directly to our translators, so that your terminology is up to date and accurate. This is a must have for customers' industry specific terminology.
Reports: Monitor Spend and Statistics
Having completed your translation projects you may also want to review your department's spend. Our cloud technology enables you to log in and review spend across languages so you can see how you are spending on each language. This helps our international customers understand which markets are spending most on translation.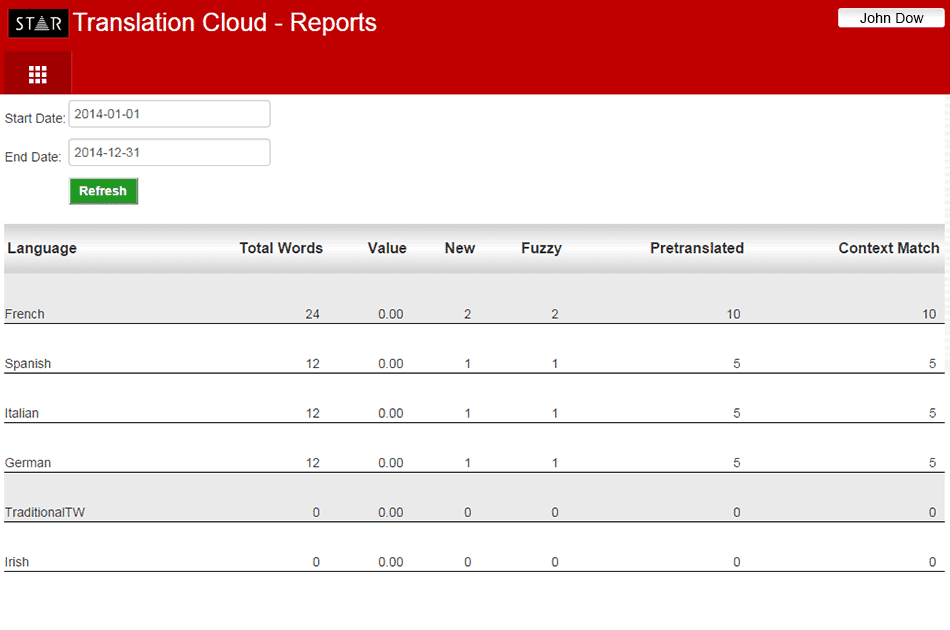 Benefits
Some of the key benefits of managing your translation in the cloud are:
reduced project management
centralized translation memory
Reduced Project Management
With the cloud translation portal you can track every file, language and project from a single location. Gone are the spreadsheets of files, dates, and languages. You simply upload your files and track them. We do all the work for you.
See our release notes for the latest enhancements and features.
Centralized Translation Memory
All our translators are human and use our STAR Transit NXT translation memory system. We store every line of translation we do for you centrally on our servers, so it's available for every project instantly. This means your projects are more consistent, as our translators can see all your previous translations. We can review similar text so the translation cost will go down over time for you. There is no need to manage translation memory or upload TMX / TBX files. This is all managed centrally by STAR.
Contact our sales team to discuss how we can help you deliver superior quality translation.
Get an account today
Create a free account and start managing your projects online.