Automotive Industry Translation Services
60% of the world's leading Automotive OEM's work with STAR.
Do you need to translate large volume technical manuals quickly and accurately? How can you benefit from the reuse of previous technical translation in other manuals?  Are your marketing and technical teams managing terminology for consistent brand image whilst still maintaining technical accuracy?
As a partner – STAR helps you deliver on these challenges to make you successful globally.
Automotive Translation Services Leadership
Since 1984, STAR is a leader in translation for the automotive industry. We translate technical manuals for some of the largest OEMs in the world.
Automotive Expertise (Electric, Petrol, and Diesel)
Many of the world's Top 10 car brands choose STAR.  Customers include Ferrari, BMW, and Mercedes. We understand the need for technical terminology and industry knowledge when it comes to translating manuals, technical documentation, and websites.
Our client references in the automotive industry speak for themselves. We are trusted by the world's most famous brands.
Electric Cars | Vehicle Expertise
Working with some of the largest electric vehicle manufacturers we have experience in new technology too. If you're launching a new vehicle talk to STAR and gain from our vast automotive industry experience.
Translation services
EDM / PDM systems
Automotive catalogues
Training and user manuals
Service manual translation
Diagnostic manual translation
Parts system translation
Warranty book translation
Engine specifications translation
Electronic database files
Marketing brochures
Websites
DITA authoring systems
Technical documentation
AECMA SPEC 1000D
Electric Vehicle documentation
Multilingual Content Authoring and Management
If you are authoring, developing, and managing content for manuals in a number of languages, our GRIPS content management system can help you improve productivity and reduce your costs. Using the single-sourcing authoring paradigm you can build your documents from the ground up. By using single source authoring for service and warranty documents and reusing the text in all created books, you greatly reduce your authoring and subsequent translation costs.
We have delivered cost reductions of between 40% – 60% of overall costs to some clients. Contact us today for more information on our automotive translation services and solutions.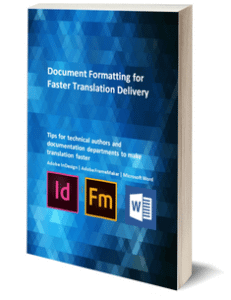 Document Formatting for Faster Translation Delivery