Translation for Government
Local and national government language services.
Acting Locally. Thinking Globally.
Government translation services help public sector departments communicate with many nationalities in their local language, effectively, and within budget. We work with a number of public sector bodies and government departments translating policy documents, information booklets and annual reports.
Translation services
General documents
Annual reports into Irish
Policy documents
Welfare documentation
Legal documents and certificates
Medical: health department reviews and claims
Public Sector Translation
Government departments benefit from having a single source for all their translations. With over 50 offices worldwide, we can deliver translation in virtually any language. The most recent Irish census shows that the highest numbers of immigrants come from Poland, Germany, Lithuania, Latvia, Nigeria and China. There is also the requirement to publish documents in Irish under the Official Languages Act 2003.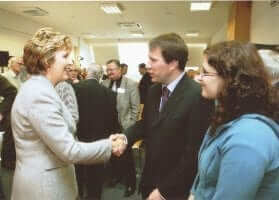 Our customers include both public authorities and the national government. We also work for government departments, and with local councils, helping them communicate effectively with their communities.
Managing Costs and Budgets
We work very closely with our public sector translation customers to help you get the maximum from your translation budgets. With public sector translation, quality and accuracy is of utmost importance. We have strict quality procedures in place for our translators, and we utilize the latest terminology tools to ensure the accuracy of your documents every time in every language.
Quality and Value
We store all our customers' terminology, translation, and previous documents so that we can use them as reference for future projects. This ensures that your documents are consistent with current publications and legislation. This Government Translation memory system enables us to deliver consistent quality, and the best value for your translation budget.
Ensuring Quality
We understand the demand on public sector documentation requirements. Our quality systems, translation process, and archiving system ensures that you will receive the best translation. Consistency and quality of these translations will give you the confidence in a detail-oriented world. When precision and accuracy matter, let us help you deliver your quality translated documents.