Say I love you in different languages
Learn how to say I love you in 27 different languages
Say I love you (to that someone special) in 27 different languages
ENGLISH [EN]
HUNGARIAN [HUN]
I love you
LISTEN
Male to Female
Thinking of you
LISTEN
Szeretlek
LISTEN
Will you marry me?
LISTEN
Csak rád gondolok
LISTEN
Hozzámjössz feleségül?
LISTEN
Female to Male
Szeretlek
LISTEN
Csak rád gondolok
LISTEN
Házasodjunk össze!
LISTEN
ARABIC [ARE]
ITALIAN [ITA]
Male to Female
I love you
Ti amo
LISTEN
LISTEN
Ti penso
LISTEN
LISTEN
Vuoi sposarmi?
LISTEN
LISTEN
Female to Male
LISTEN
LISTEN
LISTEN
CHINESE (Simplified) [CHS]
JAPANESE [JPN]
我爱你
LISTEN
愛してる!
LISTEN
好想你
LISTEN
(Ai-shi-te-masu)
Will you marry me? (M to F)
あなたを想ってます。
LISTEN
你愿意嫁 给我吗?
LISTEN
(Anata-o-omotté-mas)
Will you marry me? (F to M)
結婚してください!
LISTEN
你 愿意娶我吗?
LISTEN
(Kekkon-shi-té-kuda-sai)
CHINESE (Traditional) [CHT]
KOREAN [KOR]
我 愛你
LISTEN
저 는 당신을 사랑합니다!
LISTEN
想 你
LISTEN
저 는 당신을 사랑합니다!
LISTEN
Will you marry me? (M to F)
저 와 결혼해 주시겠습니까?
LISTEN
嫁 給我好嗎
LISTEN
Will you marry me? (F to M)
你 願意娶我嗎?
LISTEN
CZECH [CSY]
LITHUANIAN [LTH]
Miluji Tě
LISTEN
Aš tave myliu
LISTEN
Myslím na Tebe
LISTEN
Galvoju apie tave
LISTEN
Vezmeš si mě?
LISTEN
Ar tekėsi už manęs?
LISTEN
DANISH [DAN]
LATVIAN [LVI]
Jeg elsker dig
LISTEN
Es mīlu Tevi
LISTEN
Jeg tænker på dig
LISTEN
Domãju par Tevi
LISTEN
Vil du gifte dig med mig?
LISTEN
Vai piekrīti precēties ar mani?
LISTEN
GERMAN [DEU]
NORWEGIAN [NOR]
Ich liebe Dich
LISTEN
Jeg elsker deg
LISTEN
Ich denke an Dich
LISTEN
Jeg tenker på deg
LISTEN
Willst Du Mich heiraten?
LISTEN
Vil du gifte deg med meg?
LISTEN
MEXICAN SPANISH [ESM]
POLISH [PLK]
Te amo
LISTEN
Male to Female
Estoy pensando en ti
LISTEN
Kocham Cię
LISTEN
¿Quieres casarte conmigo?
LISTEN
Myślę o Tobie
LISTEN
Will you marry me?
Wyjdziesz za mnie?
LISTEN
Female to Male
Kocham Cię
LISTEN
Myślę o Tobie
LISTEN
Will you marry me?
Ożenisz się ze mną?
LISTEN
SPANISH [ESP]
PORTUGUESE [PTG]
Te quiero
LISTEN
Male to Female
Estoy pensando en ti
LISTEN
Amo-te / Eu te amo
LISTEN
¿Quieres casarte conmigo?
LISTEN
Penso em ti
LISTEN
Queres casar comigo?
LISTEN
Female to Male
Amo-te / Eu te amo
LISTEN
Penso em ti
LISTEN
Queres casar comigo
LISTEN
ESTONIAN [ETI]
ROMANIAN [ROM]
Male to Female
Te iubesc
LISTEN
Ma armastan sind
LISTEN
Mă gândesc la tine
LISTEN
Mõtlen sinu peale
LISTEN
Vrei să te căsătoreşti cu mine?
LISTEN
Kas sa abiellud minuga?
LISTEN
Female to Male
Ma armastan sind
LISTEN
Mõtlen sinu peale
LISTEN
Kas sa abiellud minuga?
LISTEN
FINNISH [FIN]
RUSSIAN [RUS]
Minä rakastan sinua
LISTEN
Я тебя люблю!
LISTEN
Minä ajattelen sinua
LISTEN
Я думаю о тебе!
LISTEN
Mennäänkö naimisiin?
LISTEN
Will you marry me?
Ты станешь моей женой?
LISTEN
Male to Female
Will you marry me?
Давай поженимся? (F to M)
LISTEN
FRENCH [FRA]
SLOVAK [SKY]
Je t'aime
LISTEN
Milujem Ťa
LISTEN
Je pense à toi
LISTEN
Myslím na Teba
LISTEN
Veux-tu m'épouser?
LISTEN
Vezmeš si ma?
LISTEN
IRISH [GAE]
SLOVENIAN [SLV]
Mo ghrá thú
LISTEN
Ljubim te
LISTEN
[Tá mé] ag smaoineamh ort
LISTEN
Mislim nate
LISTEN
An bpósfaidh tú mé?
LISTEN
Bi se poročila z mano? (M to F)
LISTEN
Bi se poročil z mano? (F to M)
LISTEN
TURKISH [TRK]
SWEDISH [SVE]
Seni Seviyorum
LISTEN
Jag älskar dig
LISTEN
Seni düşünüyorum
LISTEN
Tänker på dig
LISTEN
Benimle evlenir misin?
LISTEN
Vill du gifta dig med mig?
LISTEN
Marriages & Civil Partnerships

Do you want to get married in Rome? Or are you looking to get married elsewhere abroad?
If you are really romantic and thinking of getting married in Italy this year, then we recommend you contact the following organisations for all the advice you need to plan your big day.
We can provide the translation of birth certificates, pre-nuptial enquiries and many other official certificates into Italian and other languages. For couples who are planning their weddings in Rome or elsewhere that isn't in their home country, we can provide the necessary translations required.
US Citizens
Advice for US citizens from the US Embassy: US Citizens are required to complete a Nulla Osta form. This document can be downloaded from the embassy and must be signed and witnessed in the Italian consulate.
Irish Citizens
There are numerous websites in Ireland for those seeking assistance getting married in Italy, such as Accord. Irish citizens getting married in Italy require a Nulla Osta form just as US citizens do. You should visit the Accord website for all the relevant information on procedures to follow and advice given.
Useful websites:
Contact the Chancellery for advice on your wedding:
The Chancellery, Diocesan Offices, Archbishop's House, Drumcondra, Dublin 9
Phone: 01 837 9253
For general information on getting married in Ireland you should contact the General Marriage Registry or your local parish priest.
UK Citizens
For British Citizens wishing to get married in Italy, visit Marriage of British Nationals in Italy
Irish nationals in the UK can check out the Irish Embassy.
For UK residents who require information on marriages or civil partnerships, visit DirectGov.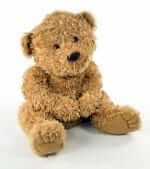 Translation of Marriage Documents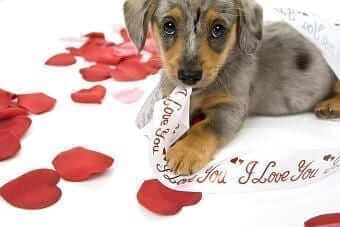 With offices in more than 40 countries, STAR can help you get all the paperwork in order for that special day. We can translate birth certificates, church documentation and letters into almost any language you require.
For most cases we do need the original documentation and it will take a few days to have them translated for you. You should always leave ample time and budget for the translation of wedding documentation.
Contact us or upload your files via the Translate Now button below and we'll price the translation of your official wedding documents.
Need professional translation?
STAR also delivers…