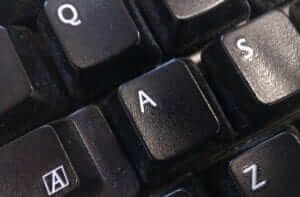 Writing for the Web: How do you create a good web page?
This is a great question, and we got some great advice from Maryrose Lyons.
"Writing for the Web" was the title of the presentation given as part of the Innovation Dublin lunchtime talk. With over 13 years of experience in this field, Maryrose gave some really great advice.
Top Five Tips
Maryrose covered five main points on "how to write to be read online."
All about me, me, me
Make text scannable
Make it "skimmable"
Lovely links
Social network style
Let's get down to business…
All about me, me, me
Your web page should be all about the client. Clients don't want to read that you have the best technology in the world, they just want to solve their problems. Don't sell drills, sell the perfect hole.
Make Text Scannable
Your page should be easily scannable by the reader. Use graphics to show the key actions such as "Get our best quote" or "Get a quote here!"

Make it easy for your customers to understand what you want them to do on each page. It should have a clear headline: simple and to the point. "Drill the perfect hole" instead of "the most cost-effective drill, durable and great for getting the job done."
In others words, readers should be able to scan your web page quickly when they arrive on it by using title, subheadings etc., so they know what you can do for them.
Make it "skimmable"
Similarly, the text has to be skimmed. To help readers, use bold keywords and short words; get to the point. Write 50% less text. For example, it's better to write 'so' than 'consequently.'
Lovely Links
Make sure your links are clear and simple. Never type "click here." It's better to have the link on the important keywords, but not the focus keyword. To read more about style download the presentation.
Social Network Style
If you want people to share your content on social media remember text is short. Twitter is only 140 characters or less, therefore make sure your content can be shared in this space. Keep it short and simple.
See her entire presentation on Slideshare.
Maryrose Lyons is managing director of Brightspark Consulting, a social media marketing company. Brightspark helps clients define and build online strategies.
The STAR Team
/wp-content/uploads/2018/04/STAR-logo-orig.png
0
0
Star Translation
/wp-content/uploads/2018/04/STAR-logo-orig.png
Star Translation
2012-11-06 12:05:59
2018-11-12 16:11:48
How do you create a good web page?