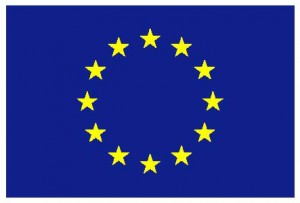 The IMI System and SOLVIT
The European Union along with the wider European Economic Area is becoming more integrated.
This is good news for those who wish to travel within the EU and the EEA on professional grounds. The EEA consists of all EU countries as well as Iceland, Liechtenstein and Norway. This means that those countries not in the EU can perform business operations with pretty much all the rights as those countries that are members of the European Union.
This closely integrated Europe has set up two services: the IMI System and SOLVIT
What is the IMI (Internal Market Information) System?
IMI is designed to help European administrations get answers to questions such as, "I have asked my Norwegian colleagues if an electrician who is providing his services here is established in Norway. When can I expect a reply?"
And "an Estonian baker would like to open a bakery in our region. How can I find out if he has the required professional experience?"
This system is an online multilingual tool that aids such administrations, companies and individuals in their co-operation with each other. It also makes for a speedier and more convenient service helping reduce costs caused by delays. Citizens and businesses alike can benefit from the IMI system, making most of the possibilities of the single market. You can visit the IMI official website.
What is SOLVIT?
SOLVIT is problem-solving service, user-friendly and free-of-charge to all European Union citizens and EEA citizens as well. For EU citizens, living, working or studying in any EU country of your choice is a basic EU right. This is also the same for all businesses and emerging enterprises: they can establish, provide their services and do business throughout the EU.
As one can expect, certain problems arise for those working and studying in another EU country apart from their own. This is where SOLVIT comes into play. If one encounters such difficulties in the European market, they can visit the Your Europe portal on europa.eu/youreurope.
Real-world examples of successful SOLVIT stories
A Polish national had his Irish engineering qualifications recognised in Poland, thanks for SOLVIT's intervention.
A Turkish national wanted to be present with his Danish wife in Germany, where she was about to give birth but he was not granted a visa for travel there. SOLVIT intervened and resolved the issue: the man was granted a visa for Germany by the German authorities who issued a certificate attesting the couple's financial situation, which was needed by the German consulate in Istanbul to issue the said visa.
SOLVIT can help
Citizens
Residence rights
Recognition of professional qualifications
Motor vehicle registration
Employment rights
Social security
Taxation
Driving licences
et cetera
Businesses
Market access for products
Provision of services
Establishment as self-employed
Public procurement
VAT reimbursement
Free movement of capital
Border controls
et cetera
EUGO
Points Of Single Contact in Europe: doing business made easier.
If you are thinking of starting a business or expanding an existing one and you want to know what rules and regulations you have to comply with, then below is a list of each European countries' corresponding URLs.
From these sites, you have access to all the necessary information known as a point of single contact.
The STAR Team
http://www.star-ts.com/wp-content/uploads/2016/04/star-logo-5-segments_v2.png
0
0
Star Translation
http://www.star-ts.com/wp-content/uploads/2016/04/star-logo-5-segments_v2.png
Star Translation
2014-03-18 14:06:55
2016-07-06 15:30:34
What is the IMI System and SOLVIT?