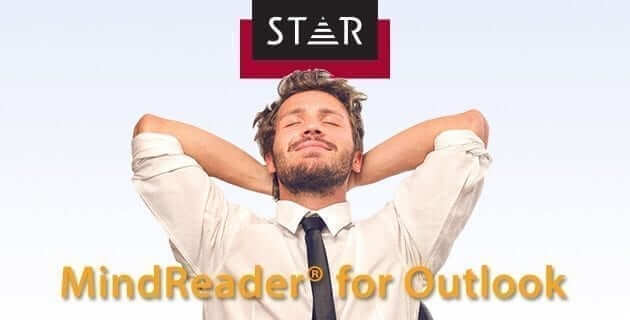 STAR Group Wins IT Innovation Award for MindReader
Mindreader for Outlook awarded IT innovation Award at a digital conference for businesses in Germany, CeBIT 2016. The award was in the category 'Office Management'. STAR Group was there to receive it.
MindReader
The plug-in supports Outlook users with text suggestions from previous emails and thus, eliminates the need for time-consuming sentence formulation.
MindReader for Outlook is specially suited to SMEs. Training is unnecessary as MindReader automatically, and continuously learns from sent emails. The jury who awarded the prize consisted of professors, IT-industry experts, researchers and journalists.
In the professional environment of technical writers, our 'authoring memory' tools are already well established – Josef Zibung, CEO of STAR Group.
With MindReader for Outlook, we now bring professional technology as a streamlined and simple solution to the office environment. This innovation benefits everyone who writes emails — practically everyone.
MindReader for Outlook is available as a standalone or corporate license. The standalone license can be purchased via the STAR Group shop.