Chirl Sourcing Solutions
Something we are often asked as a translation provider is if we can advise companies on how to source products from China.
One company we have worked with who specialize in this area is Chirl Sourcing Solutions.
Chirl Sourcing is a leading,experienced and innovative expert in sourcing products and components for clients who want to improve their profits With offices in Ireland and China, Chirl sources high quality product at low cost. Currently our strongest growth area is the mobile phone accessory and promotional industries, but also we are helping a lot of companies with new inventions from concept to a mass produced product.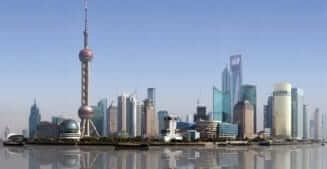 An example of their work with SECA Innovations: Chirl's client, SECA Innovations, the patent holder of the multi-hook tape measure, enlisted the help of Chirl to turn his patented invention into a reality.
Within four weeks Chirl had assisted SECA Innovations in engineering the tape hook and designing an ergonomic housing unique to the multi-hook tape. Chirl were entrusted with turning sketches and prototypes into 3D drawings and renderings, tooling the product for manufacture, manufacturing the tape, strict quality control monitoring and distribution of this unique product.
Chirl's objective is to save your company's valuable resources, both time and money, and we do this by providing the following services:
Sourcing products to your specification
Contract negotiations including technical translations from English to Chinese
Factory inspections
Manufacturing supervision
Shipment inspections
Logistics and delivery
 Value-added services
Chirl Sourcing understands the differences in culture and business practices between Ireland and China. Due to this we can extract the value and quality that China has to offer. Our negotiations are direct with the manufacturers which are certified to ISO 9001 and / or industry specific certification.
For more information, contact Ray Doyle on (01) 877 4444.
Visit Chirl Sourcing Solutions, LinkedIn
We provide English to Chinese translation services to help our customers grow their business in the Asian market.
The STAR Team
https://www.star-ts.com/wp-content/uploads/2020/03/STAR-logo-340x174-1.jpg
0
0
Star Translation
https://www.star-ts.com/wp-content/uploads/2020/03/STAR-logo-340x174-1.jpg
Star Translation
2011-08-09 10:15:10
2019-01-22 09:53:55
Sourcing Products From China