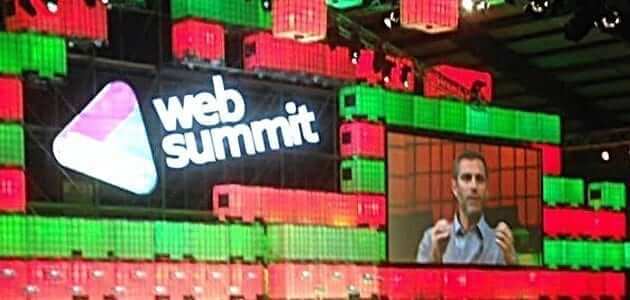 Goodbye Web Summit
As we say Goodbye to the Dublin Web Summit, Paddy Cosgrave and the debates about the Irish Government, Wi-Fi and customer service, what's next for Irish digital and our webpreneurs?
Am I sad to see the Web Summit go to Lisbon? Partly yes and partly no. Governments shouldn't bow to big business, but they do need to listen – and be professional. At the end of the day – the Web is international, so it should not matter where in the world it is. As long as you have good Wi-Fi!
Hello Lisbon
Lisbon will bring many new things to the Web Summit. Firstly, it will bring us closer to Europe. It will be interesting to see if the new location brings language challenges to the teams or entrepreneurs and the Web Summit team. The summit has always been international. But now that it's based in Lisbon, will it attract more European visitors?
What will be the default language of the show — English or Portuguese?
Will the #WebSummit ever be the same again?
Need Translation?
So Paddy and the team, if you need Portuguese translation or any language for that matter, give me a call here at STAR Translation Dublin. With offices in 44 countries, we will help you deliver in every language.
Exhibiting in Lisbon?
If you're bringing your company to Web Summit in Lisbon, think about translating some of your marketing material, even a one-page flyer.  You will be closer to Europe, so put your best image forward with professional translation. Speak to your customers in their language.
At STAR, we help drive international sales for our customers and make the world a smaller, friendlier place to do business.
Get Ready Now:
Start planning for Web Summit 2016
The next chapter of Web Summit will take place in Lisbon in 2016. We can help translate that chapter for your success.
Here is some great resources we have for you:
Let STAR translation help you start your journey. Give us a call to discuss your plans.
Regards,
Damian Scattergood
Managing Director
STAR Translation Services Dublin
IRELAND
+353 1 836 5614
UNITED KINGDOM
+44 (0) 2036 427 459
UNITED STATES
+1 646-741-8567
https://www.star-ts.com/wp-content/uploads/2015/11/WebSummit.png
344
700
Star Translation
https://www.star-ts.com/wp-content/uploads/2020/03/STAR-logo-340x174-1.jpg
Star Translation
2015-11-11 15:47:15
2019-01-22 11:12:32
Goodbye Web Summit, Hello Lisbon