Multilingual Content Set-up
A guide to using the WordPress plug-in for translation.
Table of Contents
Multilingual Content Set-up
Multilingual Content Set-up in WordPress
Custom fields translation: Some WordPress plug-ins add information that may need translation, this can be configured here. You need to pick which fields need to be translated.
These fields often have somewhat cryptic names, to get an idea of what fields need to be translated or copied (untranslated but still copied to the target language) you can look at a WordPress export (use Tools to Export) that contains some of the custom fields.
In the example below, a plug-in allows the design of forms that users of the site can fill out (e.g. a contact form). We would like the labels such as 'Name', 'Email', 'Date Of Birth' to be translated.
Other fields like whether an email will be sent to some administrator, or whether a field is required or not to remain untranslated, as these are internal details that will not change whether the form is displayed in English or another language.
This varies from plug-in to plug-in and will have to be individually checked for each custom field, usually via pseudo translation
Custom Field Translation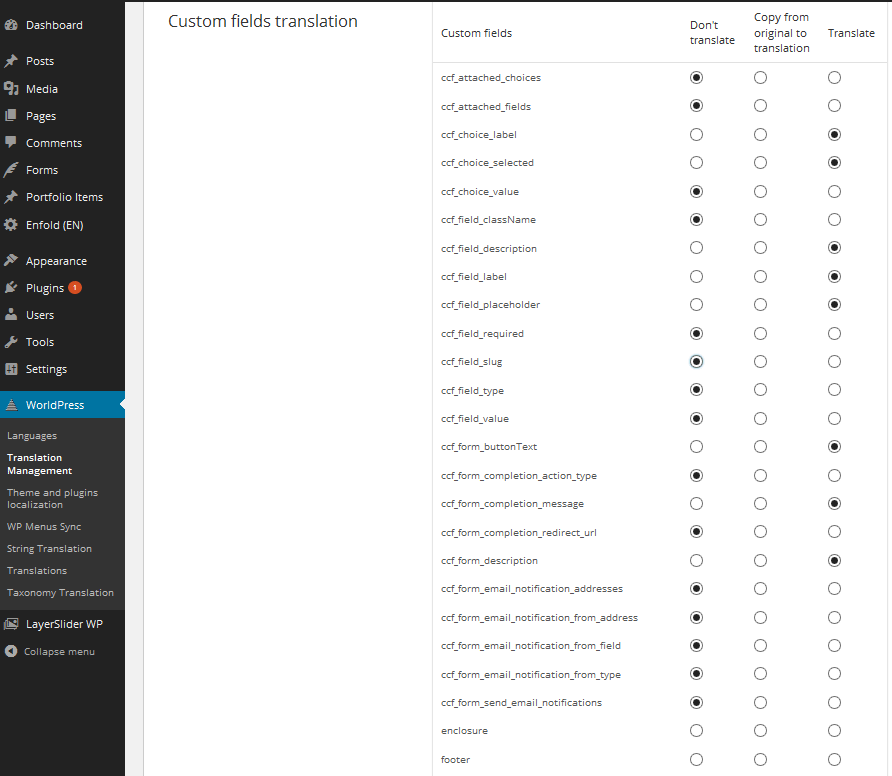 Translation Notifications
This section allows you to change various translation notification settings.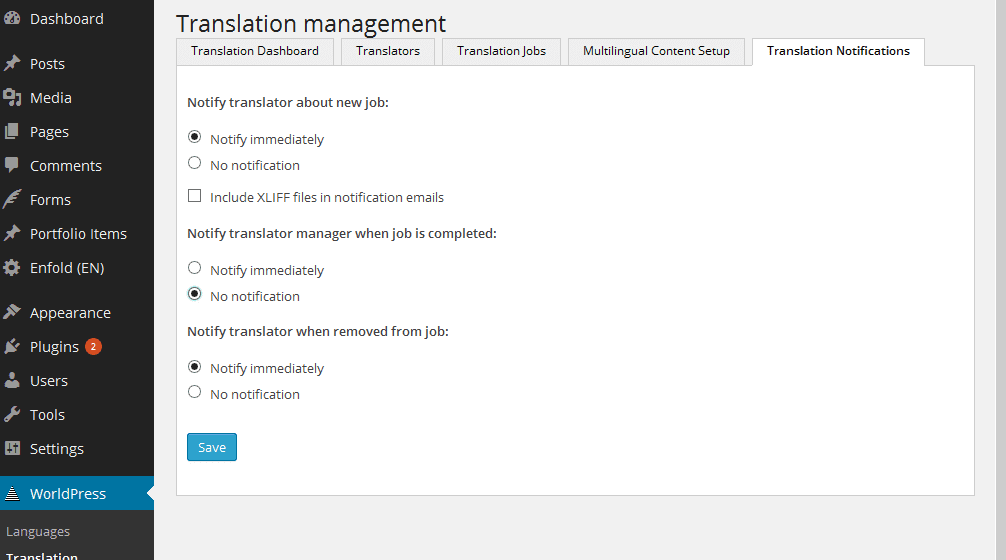 [contact-form-7 404 "Not Found"]